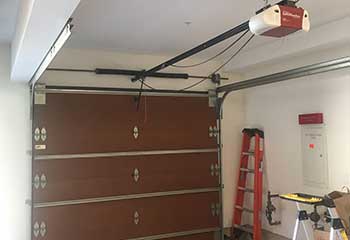 Opener Replacement
Customer Issue: The customer's opener broke down after many years of service, leaving him in need of a replacement.
Our Solution: Since the customer's overhead door was a heavy one and he was used to belt drive openers, our replacement came in the form of a LiftMaster 8557W. Programming this smart device, calibrating it to the garage door, and syncing it to the customer's cell phone left him quite satisfied.
Rafael Schmidt
- The Pinery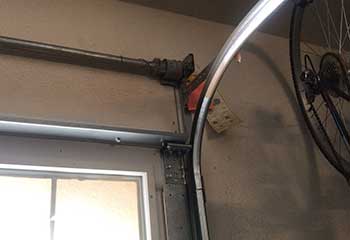 Track Replacement
Customer Issue: Safety risk.
Our Solution: As we suspected, the problem was caused by damaged tracks and rollers. So, we installed new sets of components, adjusted the spring tension and applied lubricant where necessary - the door started working as though it were brand new.
Alexander Byrne
- Sedalia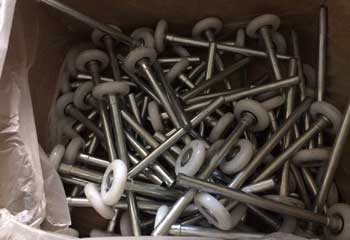 Roller Replacement
Customer Issue: Worn rollers.
Our Solution: We examined the customer's system after arriving at his home and quickly found the root cause of the issue. More than half of his rollers, on both sides of the door, were completely worn. We replaced them all with new steel units, lubricated them, and then checked the door to make sure it was able to move smoothly and without any issues.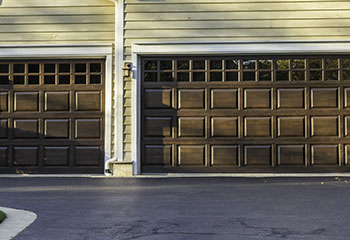 New Garage Door Installation
Customer Issue: Wanted a new door.
Our Solution: We discussed several things with the customer to gauge which model is going to be right for him, then made him a few suggestions. The customer chose a wooden Clopay garage door from the company's CANYON RIDGE® collection and ULTRA-GRAIN® series, and we proceeded to install it for him and made sure it was working flawlessly afterwards.
Tracy Huntington
- Franktown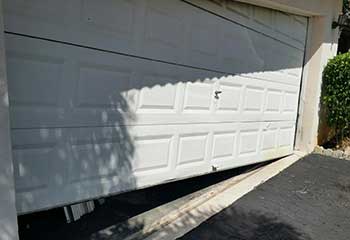 Garage Door Off Track
Customer Issue: Door nearly fell.
Our Solution: It was some serious bending in the tracks that caused the rollers to get out and nearly made the panels collapse. We straightened the damage, lubricated the rollers and operated the door several times to make sure the problem was completely fixed.
Frank Marino
- Castle Rock